Bull & Bear Markets: A Timeline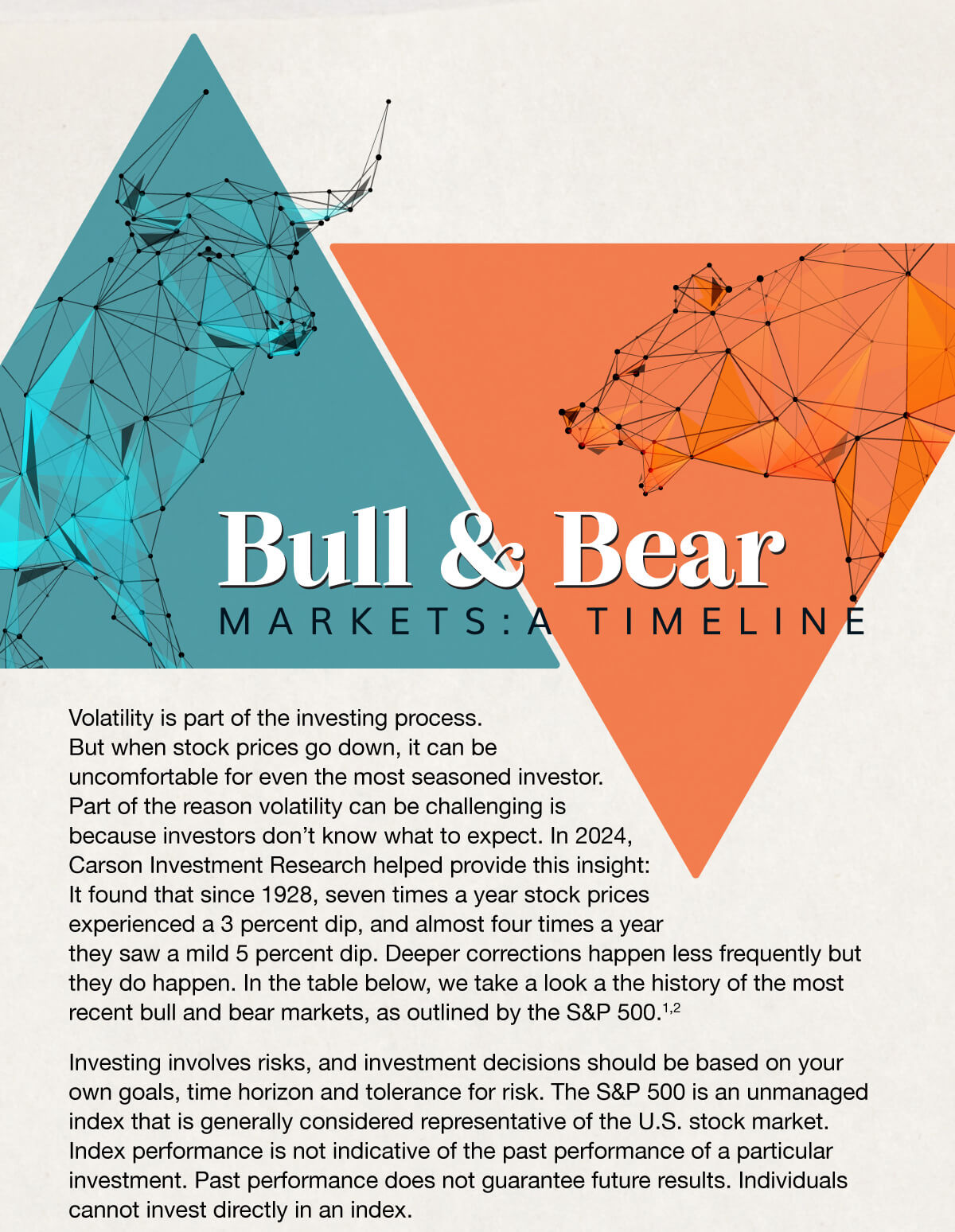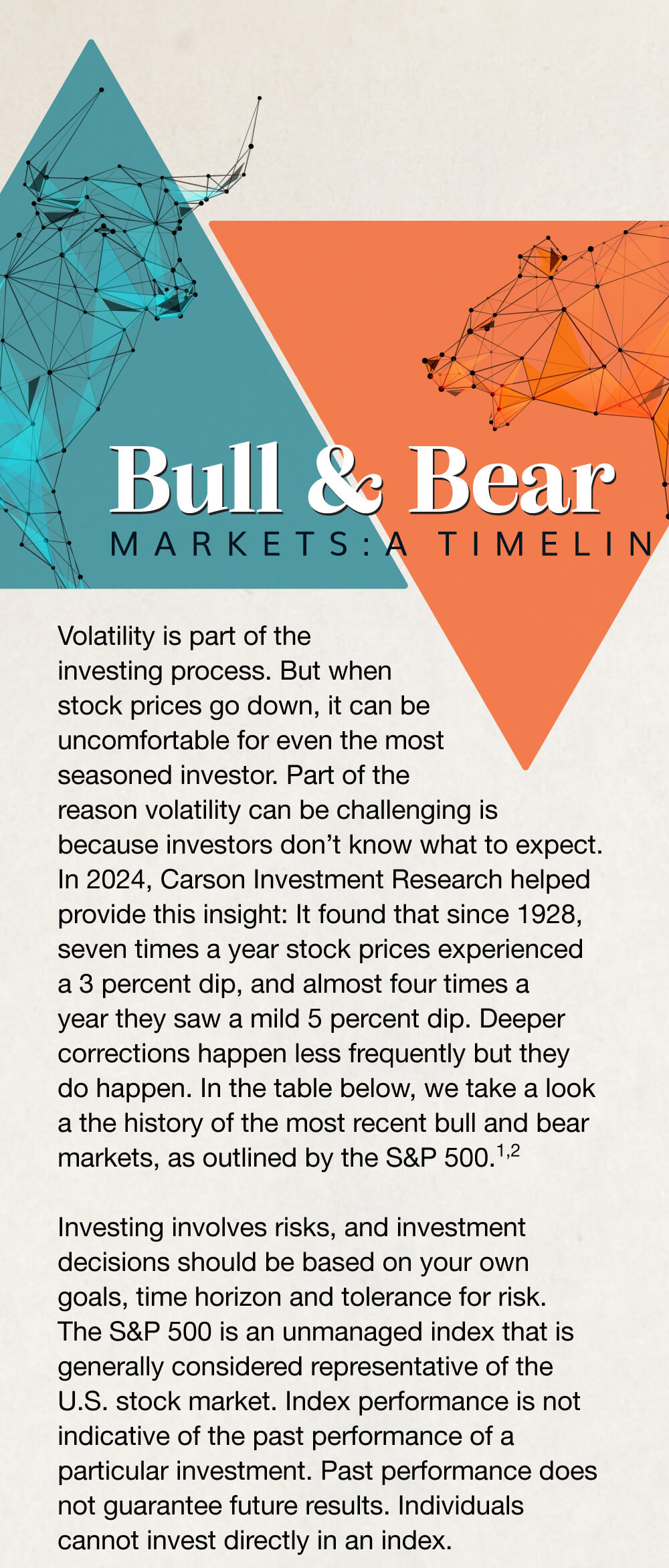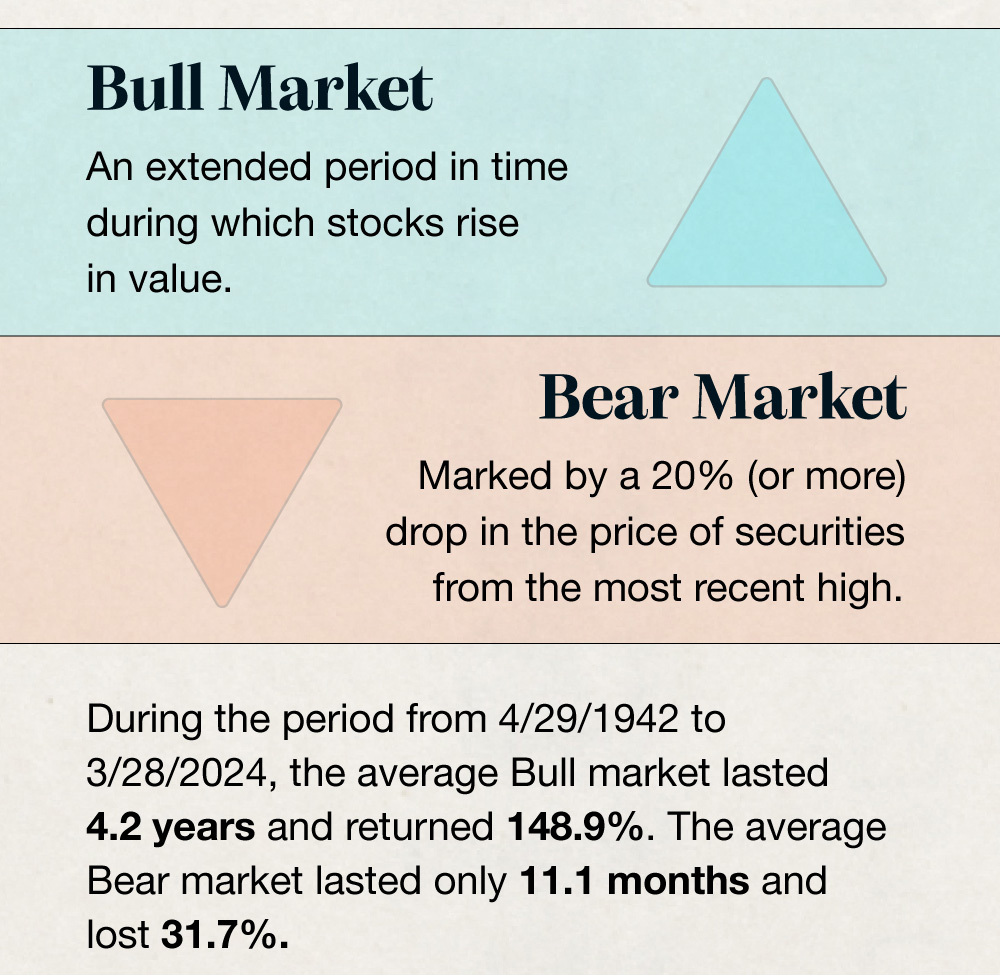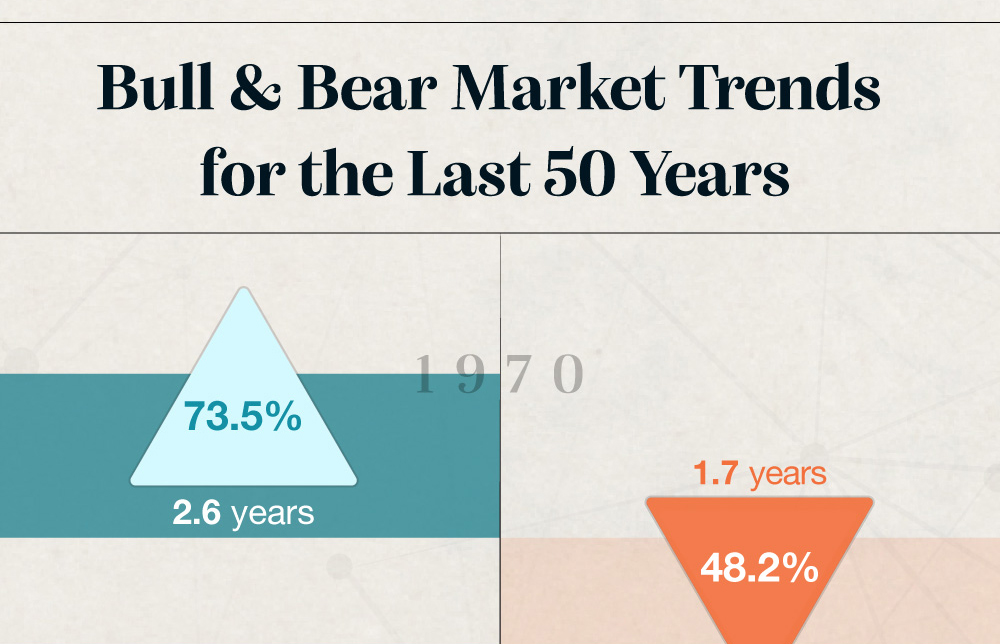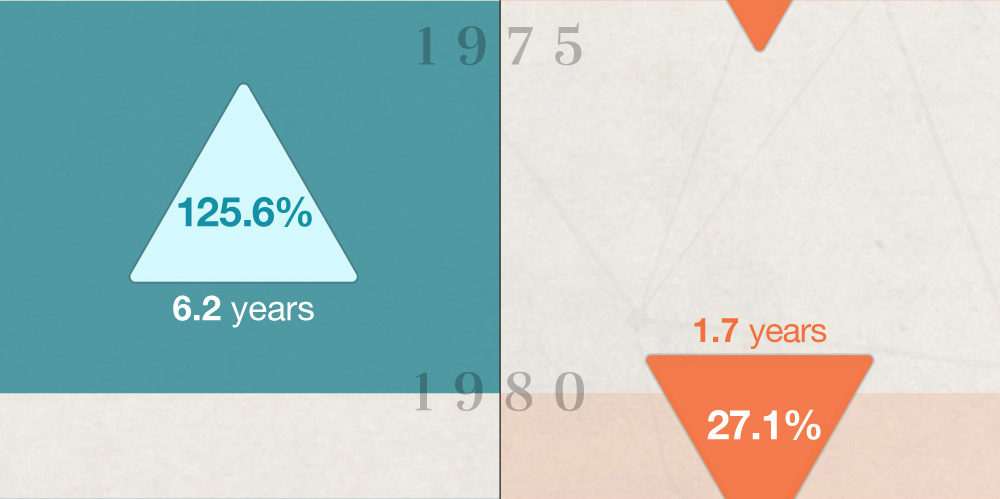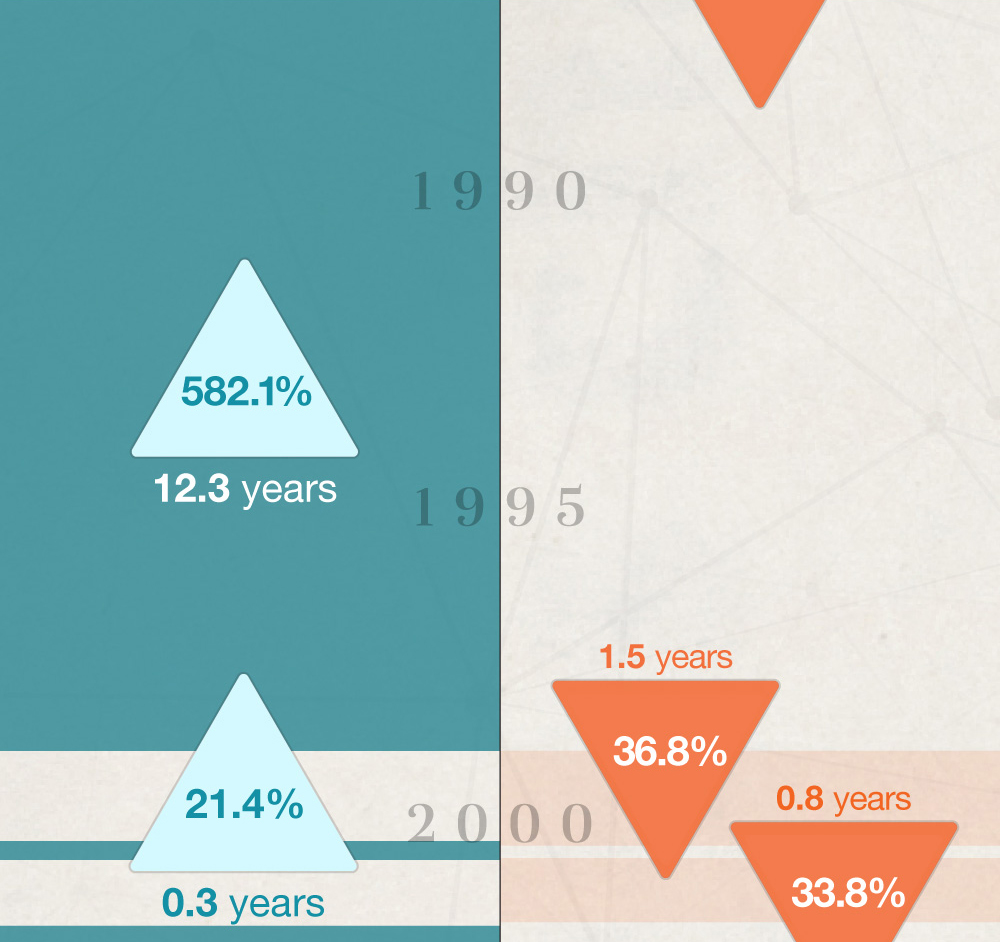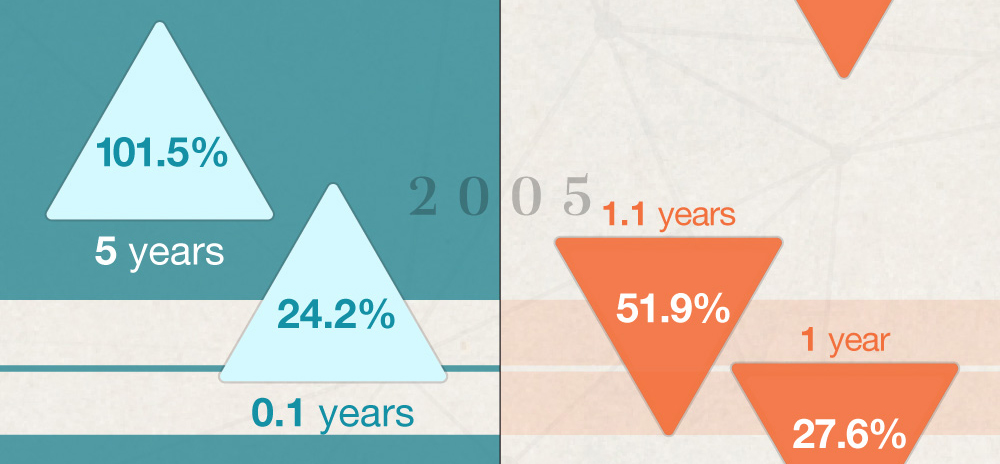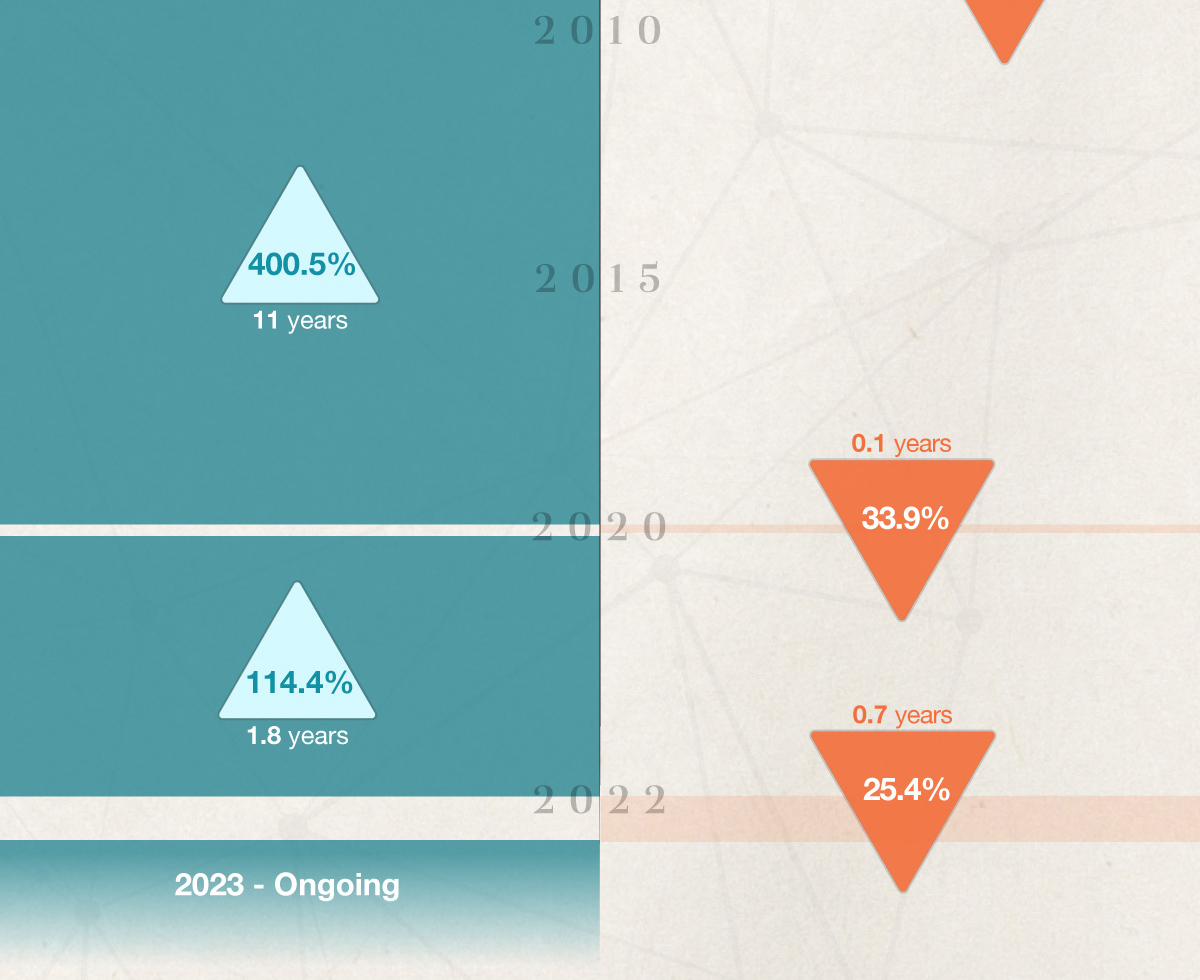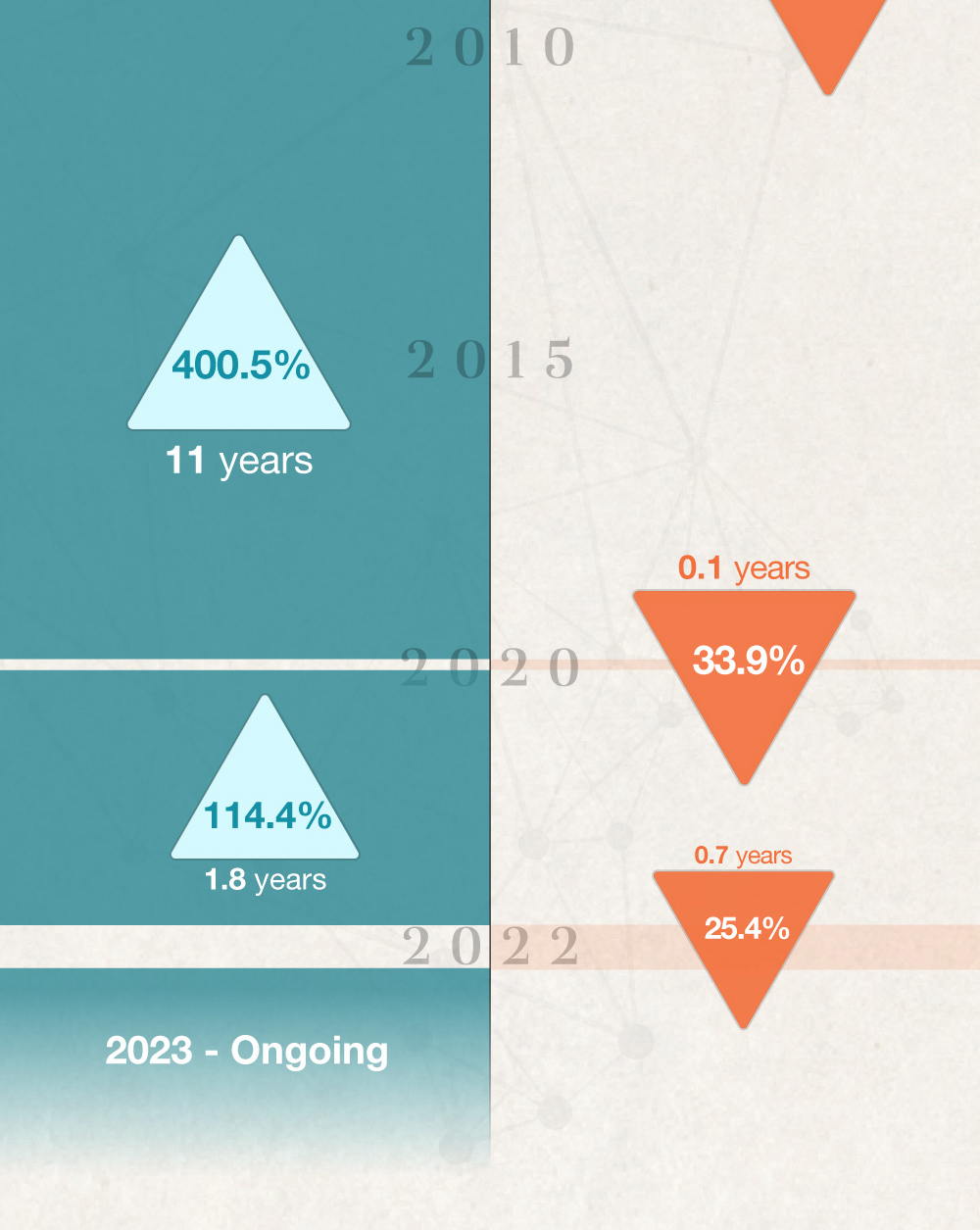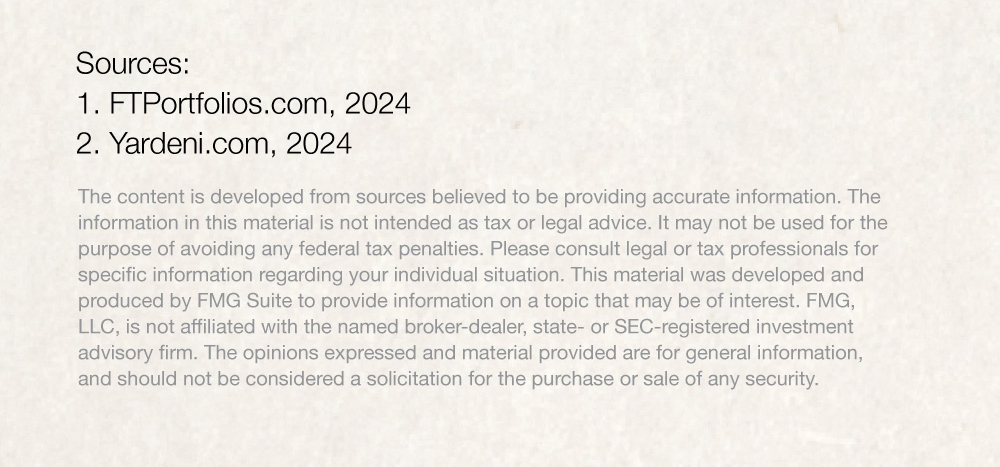 Related Content
Do you know how long it may take for your investments to double in value? The Rule of 72 is a quick way to figure it out.
Is it possible to avoid loss? Not entirely, but you can attempt to manage risk.
Getting what you want out of your money may require the right game plan.